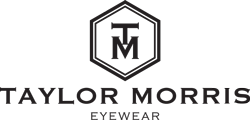 Taylor Morris Eyewear was established in 2013 by best friends, Hugo Taylor and Charlie Morris. 6 years later Taylor Morris has become a globally recognised brand stocked in the world leading department stores.
Taylor Morris' harmonious amalgamation of classical design with modern materials, innovative design features and fine craftsmanship has made them distinctive and respected in a highly competitive and plagiarised market place. Taylor Morris is proud to build a legacy as creator of beautifully crafted objects, reinforced over time by a founding oath for continual improvement in all aspects of the brand and a promise to customers of honesty, loyalty and generosity, signified on every Taylor Morris frame by 3 gold circles.
As part of Taylor Morris support towards local causes and sustainable development projects, 10% of all proceeds from the Taylor Morris x Costa Rica sunglasses range will be donated to 'Centro de Rescate Las Pumas'.
DISCOVER MORE

'Las Pumas Rescue Centre' in English, is a wildlife sanctuary located in Guanacaste, Costa Rica. Originally founded in the early sixties to provide a home for wildlife whose habitat was lost, has now become a leading example of sustainable wildlife conservation. The area is a safe haven for all sorts of wild and rescued animals, such as jaguars, pumas, primates, deer, all sorts of birds (including toucans!), and badgers.